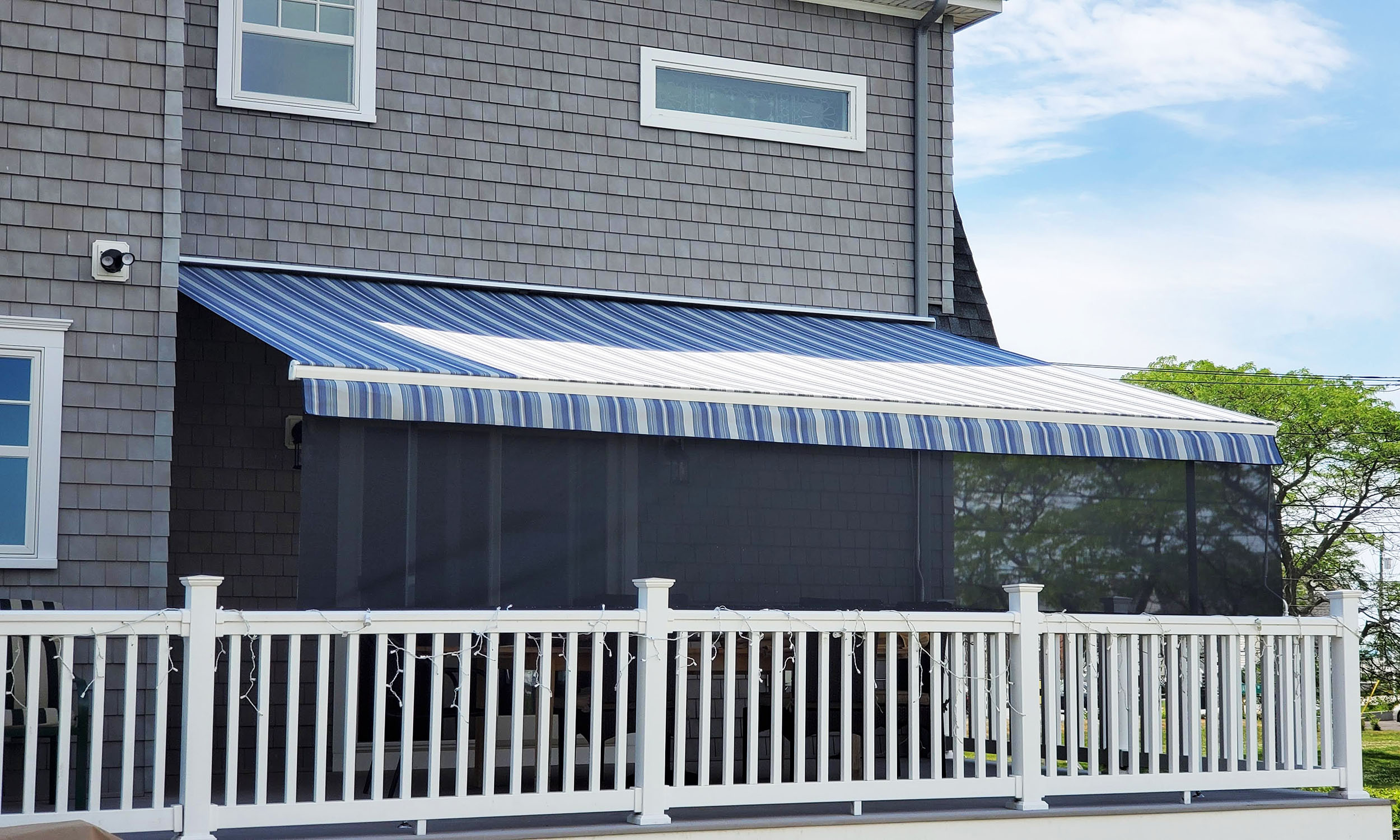 RETRACTABLE AWNINGS
Versatile Sunshade Systems, Self-Supporting Sun Protection, Custom Awning Designs,
Commercial & Residential Retractable Systems
When the sun shines hot and bright, it transforms a day at the beach into an outdoor adventure. That same bright sun can be annoying when you're relaxing on your patio with friends and family. It's a turn-off when you're trying to create an inviting business atmosphere. If the sun sometimes threatens your comfort, retractable awnings offer a classic yet modern way to protect you from outdoor and indoor exposure.
The sun often becomes a challenge, especially when you're just trying to stay cool. If you have nothing to stop its light, heat, and UV rays, they enter your home at will.
Sunlight brightens every corner of your interior spaces. It also damages upholstery, fades window treatments, and ruins decor. UV rays provide essential benefits, but too much exposure often causes health risks.
As your climate control system works hard to keep your interior cool, the sun generates heat that makes that task far more difficult. With the sun working against you, you use more energy and pay more to keep interior spaces cool. Retractable awnings provide an attractive sunshade option that minimizes these problems and lets you enjoy the sun on your own terms.
Manchester Awning
Retractable Sunshade Systems
Our retractable awnings let you accomplish easy transitions. A simple process allows you to extend your awning when you need a break from the sun and retract it when you don't. If the weather changes suddenly, you can easily retract your awning to minimize risks due to coming storms.
Our retractable sunshade systems are attractive and expertly crafted. We customize your awning with colors and designs that meet your sense of style. Each system incorporates a self-supporting lateral-arm design. This eliminates the need for frames and in-ground support poles that diminish your awning's appearance and sometimes interfere with your fun.
You Will Appreciate
The Benefits
When you choose our retractable awnings, our team works with you to give you exactly what you need.
Ethical ownership
Dedicated design and installation team
Quality components and construction
Durable lateral-arm mechanism
Color and style customization
Superior sun protection
Reduced energy costs
Low maintenance
Frame and fabric warranties
At Manchester Awning, our design team creates CAD Renderings so you can see the results before we do the work. When we complete your installation, we guarantee quality workmanship. We also promise you'll appreciate your retractable awning every time the sun shines.