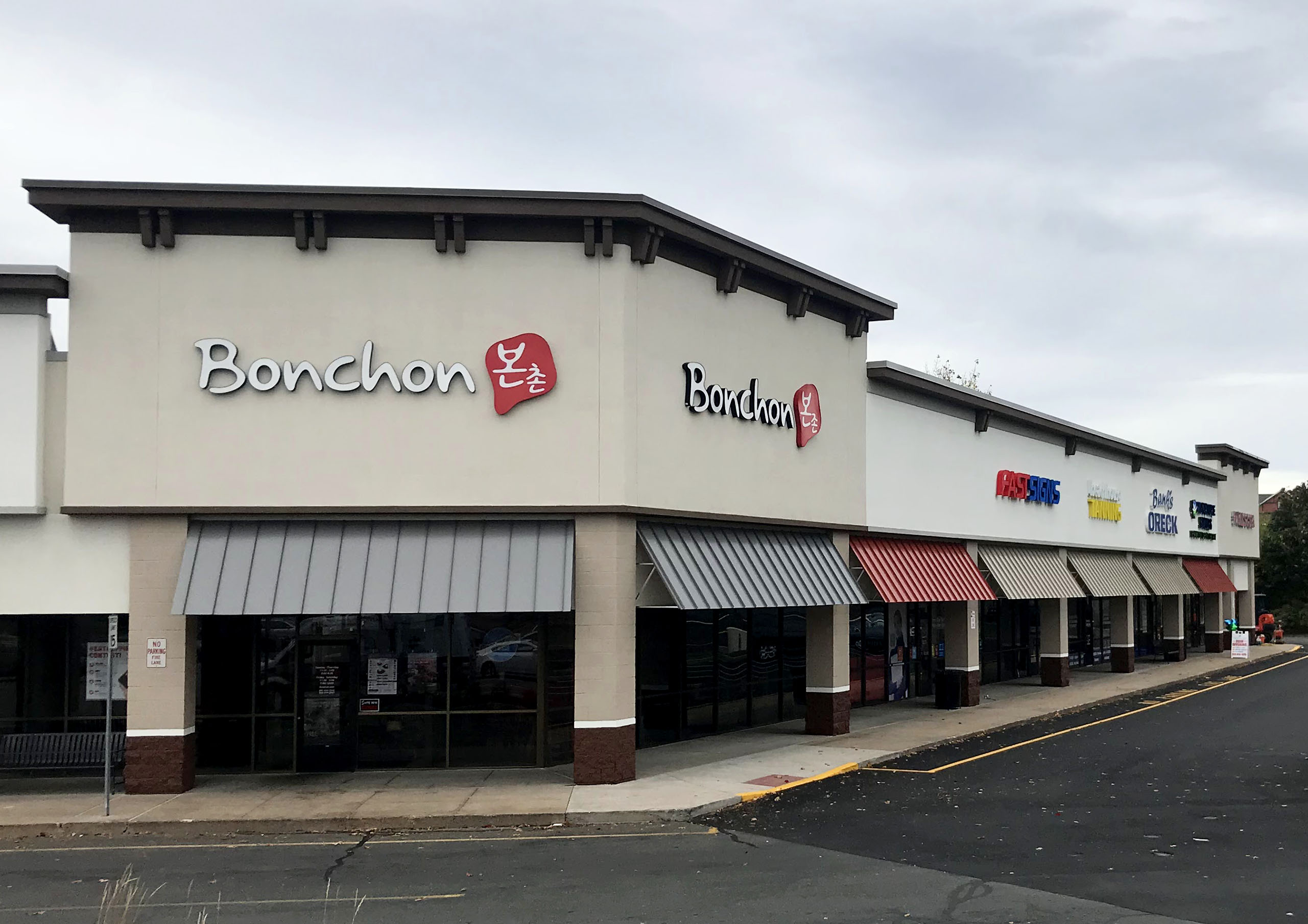 Architectural Commercial Awning Systems
Architectural Canopies, Architectural Metal Awnings, Overhead Door Canopies, Standing Seam Metal Awnings
At Manchester Awnings, we understand that when you run a business, appearances matter. That's why we design and fabricate our quality architectural commercial awning systems to meet your aesthetic demands.
We create attractive, functional awnings that give your building the engaging character your customers and clients expect. Our architectural awnings provide protection from the sun's harsh heat and light and cover during sudden rain showers.
Stylish Protection and Savings
When the sun challenges you to stay cool and comfortable, our architectural awnings fill this critical need. They protect you, your customers, and your employees by reducing direct sunlight, heat, and UV radiation. They render shade that increases your comfort, even on the hottest days.
Awnings save you money by providing a barrier that prevents sunlight from entering your building. They reduce the solar heat that warms your interior spaces and forces your climate control system to work harder. This simple protective process reduces your fuel usage which saves you money.
Your carpets, upholstery, and fabric furnishings also become sunlight's costly casualties. Sun gradually fades and damages your furnishings and decor over time. If you want your rooms to maintain an attractive appearance, you must regularly replace them. Awnings save you money by protecting your decor from the sun's damaging rays.
Architectural Commercial Systems
Our professional in-house team creates your architectural commercial awning system with our traditional high standards. We work with you to create your system in a style and color that coordinates with your existing design scheme.
Standing Seam Metal Awnings


We fabricate these durable awning systems with sturdy frames and interlocking metal sheets or panels. Once we complete the fabrication process, we prepare the metal surface for color application. We complete the process by applying your choice of color using our multi-step powder coating process.

Overhead Door Canopies


Architectural overhead door canopies give your entrance a uniquely stylish accent. We design and fabricate your metal frame and complete your desired look by inserting a glass panel. We give your canopies the look you prefer using a combination of color choices and clear glass, smoked glass, or frosted glass inserts.
In-House Design, Construction & Installation
When we design and fabricate architectural commercial awning systems, we rely on our experienced in-house team and decades of professional excellence. We control the creative process from beginning to end. That's the best way to give you exactly what you want.
Custom design & style options
Quality construction
Engineering services
Dedicated installation team
Superior sun protection
Frame and fabric warranties
Workmanship guarantee
As about our CAD renderings that let you "see" the final results before committing to a purchase. When we complete your installation, we guarantee quality workmanship.