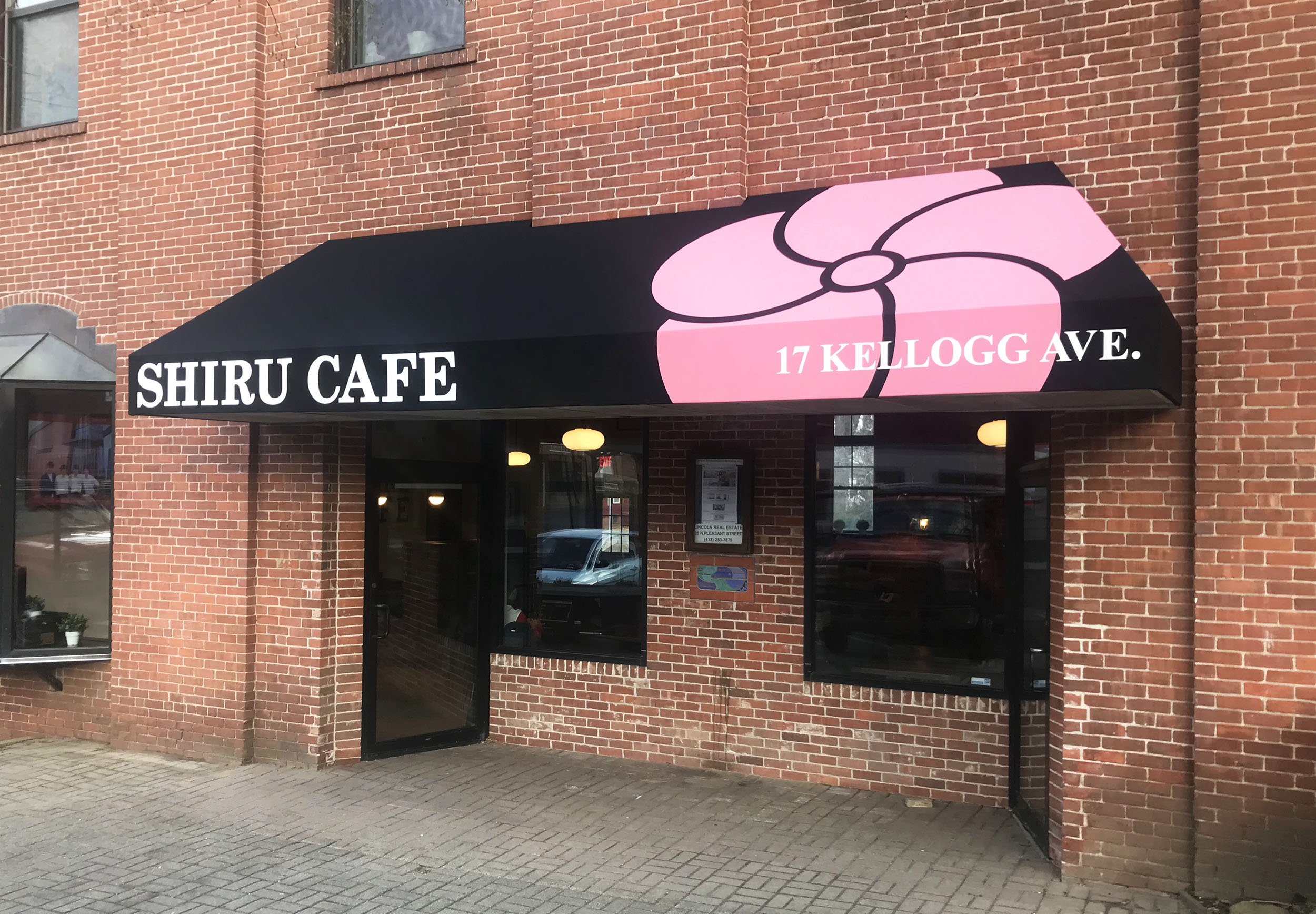 In-House Graphic Design
Awning Graphic Designs, Custom Lettering, Vinyl Graphics
Our custom sunshade systems add beauty, color, and functionality to your commercial buildings. When we enhance them with our optional graphic designs, your awnings become a professionally branded advertisement for your business. Custom graphics give your awnings an identifiable brand that announces your location to the public.
Our in-house designers create your graphics based on your existing logo or theme.
We can also work with you to design and create a new look that's bold, artistic, and uniquely yours. In creating your graphics, we use the Pantone color matching system. This professional design tool helps us select the right colors for your design. It gives our graphics team unlimited color choices. This is essential for a high degree of accuracy when matching shades and tones to fit your existing color scheme.
Manchester Awning
Types of Graphics We Create
At Manchester Awning, our graphic design department creates highly visible graphics that enhance your commercial image. Our in-house graphics team does the work from design to final production. We offer a range of professional products and styles that are destined to become valued elements of your advertising strategy.
Painted Awning Graphics


Our skilled graphics team creates painted graphics using your preferred images and lettering styles. We accomplish consistency by using a traditional design and transfer process. We create a template and position it on your awning. We mask the surrounding fabric and paint the images and letters using your chosen colors. This technique produces distinctive words and images that promote your business.

Backlit Awning Graphics

Our backlit graphics process produces a high-visibility look that stands out, especially at night. We use a special type of awning fabric and a skillfully executed ink-eradication process. When we backlight your installed awning it illuminates the graphics.

Vinyl Awning Graphics

When we produce vinyl graphics, we use a design/production strategy that relies on traditional skills and advanced technologies. We create your design and upload it to our computer. Our program allows us to activate large format plotter printers that print your design directly onto vinyl fabric.We complete your graphics by cutting out your designs and positioning them in place. The process produces attractive images and letters with a professional finished look. We use this process to create magnets, vinyl decals, awning enhancements, and more.
Consult With Our Advertising Specialist
To learn more about our graphics capabilities, consult with our advertising specialist. We'd love to share our gallery of completed graphic projects. You'll see how they have increased street visibility for businesses throughout the region.